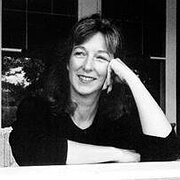 Coneixement comú
Nom normalitzat

Data de naixement

Gènere

Nacionalitat

País (per posar en el mapa)

Lloc de naixement

Educació

Professions

Relacions

Premis i honors

Grammy Award nomination (Philadelphia Chickens)
National Parenting Publications Gold Medal
Eustace D. Theodore Fellowship (Yale University)
National Cartoonists Society Greeting Card Award (1992)
Milton Caniff Lifetime Achievement Award, National Cartoonists Society (2008)

Biografia breu

Sandra Keith Boynton was born to a "casually Quaker family" in New Jersey and grew up in Philadelphia. She started writing at an early age. She attended the Germantown Friends School, where her father taught English and was head of the Upper School. She went to Yale and majored in English. In 1973, needing a summer job after her junior year, she designed gift cards and Christmas cards, had them privately printed, and made the rounds of East Coast stores selling them. She continued to design and sell cards during graduate school in drama at the University of California Berkeley and Yale, and signed up with a Chicago-based company called Recycled Paper Greetings. In 1972, she married Jamie McEwan, an Olympic bronze medalist in whitewater canoe slalom, and moved with him to a farm in the foothills of the Berkshires. The couple had four children and wrote two books together: The Story of Grump and Pout (1983) and The Heart of Cool (2001). Over the past 30 years, Sandra Boynton has designed about 4,000 to 6,000 greeting cards, nearly all published by Recycled Paper. The company sold 50 to 80 million Boynton cards per year in the peak years of the 1980s. In addiition, she has produced designs for items as diverse as aprons, baby clothes, balloons, baseball caps, bed sheets, buttons, boxer shorts, calendars, date books, gift wrap, magnets, mugs, notepads, posters, Post-it notes, puppets, puzzles, rubber stamps, stickers, sweaters, t-shirts, ties, towels, and wallpaper. She has written and illustrated books for children as well as for adults, including Chocolate: The Consuming Passion (1982).
Estadístiques
Obres

127

També de

4

Membres

40,640

Popularitat

#433

Valoració

4.1
Ressenyes

553

ISBN

344

Llengües

6

Preferit

43

Pedres de toc

148