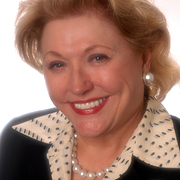 Coneixement comú
Data de naixement

Gènere

Nacionalitat

Lloc de naixement

Llocs de residència

Educació

Professions

Organitzacions

James Madison Council of Library of Congress
PACT (Parents & Abducted Children Together)
The New York Pops Orchestra
The Police Athletic League

Premis i honors

Romantic Times Career Achievement Award (Contemporary Novel, 2006)
appeared on a postage stamp (1999 | St. Vincent and Granada )
Order of the British Empire (Officer, 2007)
Writers Hall of Fame of America, 2003

Agent

Biografia breu

Barbara Taylor Bradford OBE (May 10 1933) is an English novelist. Her 1979 debut, A Woman of Substance, ranks as one of the top-ten bestselling novels in history, with more than 31 million copies in print. She is also the first author in publishing history to record 24 consecutive bestselling novels in both the US and the UK. Bradford was born in Leeds, West Yorkshire as the only child of Freda and Winston Taylor. She grew up in the Leeds suburb of Armley and after Town Street Church of England School and Northcote School for Girls she worked in the typing pool at the Yorkshire Evening Post before going into journalism. By the age of twenty she was the fashion editor of Woman's Own Magazine and an editor and columnist on Fleet Street for the London Evening News. Bradford's books have sold more than eighty-one (81) million copies worldwide in more than ninety (90) countries and forty (40) languages. Ten (10) of her books have been made into miniseries and television movies, making her the No. 1 best-selling author of women's fiction over the last 30 years.

Currently, one of the richest living authors, Bradford's personal wealth has exceeded £145 million, making her one of the wealthiest women in the UK. Barbara lives in New York City with television producer Robert Bradford, her husband since 1963.
Estadístiques
Obres

105

També de

15

Membres

15,082

Popularitat

#1,522

Valoració

3.5
Ressenyes

244

ISBN

1,559

Llengües

21

Preferit

9

Pedres de toc

101