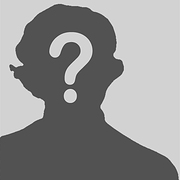 Hodding Carter
(1907–1972)
Coneixement comú
Nom oficial

Data de naixement

Data de defunció

Lloc d'enterrament

Gènere

Nacionalitat

Lloc de naixement

Llocs de residència

Educació

Professions

Relacions

Carter, Irma Dutartre (mother)
Carter, William Hodding , I (father)
Carter, William Hodding, III (son)
Carter, William Hodding, IV (grandson)

Premis i honors

Biografia breu

Mr. Carter had three sons. The eldest, Hodding Carter III, was a White House aide during the Jimmy Carter administration.

Nota de desambiguació

Hodding Carter (1907-1972) should not be confused with his son Hodding Carter III (b. 1935), nor his grandson W. Hodding Carter (b. 1962).