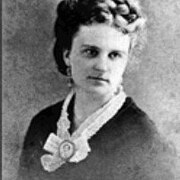 Coneixement comú
Nom normalitzat

Nom oficial

Altres noms

Data de naixement

Data de defunció

Lloc d'enterrament

Gènere

Nacionalitat

Lloc de naixement

Lloc de defunció

Causa de la mort

Llocs de residència

St. Louis, Missouri, USA
Grand Coteau, Louisiana, USA
New Orleans, Louisiana, USA
Natchitoches Parish, Louisiana, USA

Educació

Professions

Organitzacions

Premis i honors

Biografia breu

Katherine O'Flaherty was the daughter of an Irish immigrant father and a French-Creole mother. She was educated at the St. Louis Sacred Heart Academy and then made a debut into Southern society. In 1870, she married Oscar Chopin, a cotton trader from Louisiana, and the couple had six children. Widowed in 1882, and needing to support herself and her young children, Kate Chopin began to write sketches of her former plantation life, which appeared in periodicals such as Bayou Folk. These received immediate acclaim, as did her first novel At Fault (1890). Kate Chopin published two novels and about 100 short stories in the 1890s. Most of her fiction was set in Louisiana and her best-known work focuses on the lives of sensitive, intelligent women. Her short stories were most popular in her own day and appeared in some of America's most prestigious magazines. After her death her work was temporarily forgotten, but then in the 1920s her short stories began to appear in anthologies, and the public and literary scholars again began to take notice of her.
Estadístiques
Obres

167

També de

64

Membres

18,025

Popularitat

#1,221

Valoració

3.7
Ressenyes

295

ISBN

725

Llengües

16

Preferit

53