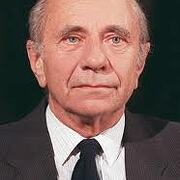 Coneixement comú
Nom oficial

Lloc d'enterrament

Gènere

Nacionalitat

Lloc de naixement

Lloc de defunció

Causa de la mort

Llocs de residència

Educació

Professions

historian
medievalist
Chair of the History of Medieval Society, Collège de France, Paris(1970-93)
professor

Relacions

Perrin, Charles-Edmond (Directeur de thèse)
Le Roy Ladurie, Emmanuel
Goubert, Pierre
Le Goff, Jacques
Le Blevec, Daniel (Doctorant)
Duby, Andrée (Epouse) (

mostra-les totes

7)
Braudel, Fernand

Organitzacions

Premis i honors

Legion d'Honneur (Commandeur)
Grand Officier de L'Ordre national du Mérite
Commandeur de l'Ordre des Palmes académiques
Commandeur de l'Ordre des Arts et des Lettres
Chevalier de l'Ordre du Mérite Agricole
American Philosophical Society (1977) (

mostra-les totes

12)
American Medieval Academy
Corresponding Fellow, British Academy (1970)
Royal Historical Society
Grand Prix Gobert (1977)
Prix des Ambassadeurs (1973)
Institute de France (1974)

Biografia breu

Prof. Duby was born into a Provençal family in Paris. He became one of the 20th century's most prolific and influential historians of the Middle Ages. He held the chair in medieval history at the Collège de France from 1970 to 1993, and was elected to the French Academy. He is considered a member of the Annales school of history, which emphasized the importance of the daily lives of people in historical inquiry.
Estadístiques
Obres

216

També de

25

Membres

9,442

Popularitat

#2,540

Valoració

3.8
Ressenyes

63

ISBN

630

Llengües

18

Preferit

7

Pedres de toc

37