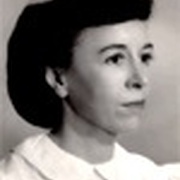 Coneixement comú
Data de naixement

Data de defunció

Lloc d'enterrament

Gènere

Nacionalitat

Lloc de naixement

Lloc de defunció

Llocs de residència

Educació

Professions

Relacions

Gates, Charles Obed (father)
Gates, Bessie Louise Jones (mother)
Gates, Laura (half sister)
Gates, Charles (sister)

Premis i honors

Biografia breu

Doris Gates was born in Mountain View CA, to Charles Obed and Bessie Jones Gates. She was the oldest of two daughters born to them. She also had an older sister, Laura Gates born from a previous marriage of her father, whose wife died while they lived in Hustisford, WI.

Doris grew up largely on her family's prune orchard in San Jose, CA which was a joint family operation and from which she would later, loosely base a few of her novels on. In her teens, her family moved to Fresno, CA where she would live into her late 30's and would then move to Monterey/Carmel CA. 

Doris attended various colleges and earned degrees in Children's Literature. She worked for the Fresno County Free Library for many years and authored many children's novels. She was considered a renowned author of her times for writing groundbreaking children's novels addressing realistic problems of children. She was well known for the book "Blue Willow". 

She also hosted a radio program in Fresno, CA telling children's stories on air. She was also a well known visiting lecturer to many colleges including UC Berkeley, UCLA, UCSF and also spoke around the country at various Libraries. 

Doris was married briefly in 1942 to William Herbert Hall. They had no children.
Estadístiques
Obres

32

També de

2

Membres

2,909

Popularitat

#8,803

Valoració

3.9
Ressenyes

38

ISBN

72

Llengües

2

Pedres de toc

63