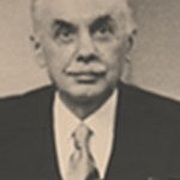 René Grousset
(1885–1952)
Coneixement comú
Nom normalitzat

Nom oficial

Altres noms

Data de naixement

Data de defunció

Lloc d'enterrament

Gènere

Nacionalitat

País (per posar en el mapa)

Lloc de naixement

Lloc de defunció

Educació

Professions

Relacions

Organitzacions

Ecole des langues orientales
Musée Guimet
Musée Cernuschi
Ecole des sciences politiques
Ecole des Beaux-Arts
Conseil des musées nationaux

Premis i honors

Biografia breu

René Grousset was born in Aubais, France, and graduated from the University of Montpellier in 1903 with a degree in history. He served in the French army during World War I. He began his career by studying Asian art and in 1912 joined the staff of the École des Beaux-Arts in Paris. His first major published work was the multi-volume Histoire de l'Asie (1922). He was named a Professor of History and Geography at the prestigious École des langues orientales in Paris. In 1925, he was appointed adjunct conservator of the Musée Guimet and secretary of the Journal asiatique. He later held positions at the École des sciences politiques ("Sciences Po") and, from 1933, the Musée Cernuschi, before finally returning to the Musée Guimet as chief curator. Although he produced numerous books and articles on Asian and Oriental civilizations, his two most important works are considered to be his Histoire des Croisades (1934-1936) and L'Empire des Steppes (Empire of the Steppes: A History of Central Asia, 1939). During World War II, Prof. Grousset was dismissed from his museum posts by the Vichy government, but continued his wide-ranging research on his own and published three volumes on China and the Mongols during the war. He traveled in Persia and Syria in the late 1920s and visited Japan after the war. He became a member of France's Conseil des musées nationaux, and was elected to the Académie française in 1946. In his later years, he published four more works concentrated on Asia Minor and the Near East.