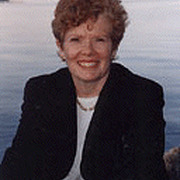 Coneixement comú
Nom normalitzat

Nom oficial

Data de naixement

Data de defunció

Gènere

Nacionalitat

Llocs de residència

Educació

Professions

Premis i honors

Biografia breu

Lyn Hamilton is the author of a successful series of archaeological mysteries published by Berkley Prime Crime in New York. The series features Toronto antique dealer Lara McClintoch, who travels the world in search of the rare and beautiful for her shop, finding more than a little murder and mayhem along the way. Each book in the series is set in a different and exotic location and calls upon the past in an unusual way. Courses in both cultural and physical anthropology in her student days at the University of Toronto inspired a life-long interest in ancient cultures. Lyn was for six years the Director of the Ontario Cultural Programs Branch, the branch responsible for the licensing of all archaeology in the province as well as for museum and heritage conservation support programs.

Lyn visits each of the locales she writes about, and has led tours to come of the sites in her books. Her books have been translated in Chinese, German, Spanish,Italian, Hebrew and turkish and will soon be available in Croatian, Greek, Hungarian and Thai.

She was writer-in-residence at the North York Central Library in 2003, and held the same position at the Kitchener Public Library in 2004. She lives in Toronto, and like her sleuth Lara is something of an antiques addict.
Estadístiques
Obres

11

També de

1

Membres

2,310

Popularitat

#11,114

Valoració

3.3
Ressenyes

63

ISBN

61

Llengües

3

Preferit

1

Pedres de toc

90