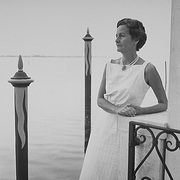 Nancy Mitford
(1904–1973)
Coneixement comú
Nom oficial

Altres noms

Data de naixement

Data de defunció

Lloc d'enterrament

Gènere

Nacionalitat

Lloc de naixement

Lloc de defunció

Causa de la mort

Llocs de residència

Educació

Professions

Relacions

Mitford, Jessica (sister)
Mosley, Diana (sister)
Devonshire, Deborah (sister)
Mitford, Algernon B. (grandfather)
Mosley, Oswald (brother-in-law)
Guinness, Desmond (nephew) (

mostra-les totes

13)
Murphy, Sophia (niece)
Churchill, Randolph S. (second cousin)
Soames, Mary (second cousin)
Mosley, Charlotte (niece-in-law)
Mitford, Pamela (sister)
Mitford, Unity (sister)
York, Catherine (cousin)

Organitzacions

Premis i honors

Agent

Biografia breu

Nancy Mitford came from an aristocratic background, which she enjoyed satirizing (along with snobs and social climbers). Many of her works were witty and worldly observations of English and French society and manners. She began writing fiction and moved on to biography and history. She was one of the six Mitford sisters, whose lives and activities fascinated the public.

Nota de desambiguació

She is sometimes confused with Nancy MILFORD. Be careful not to combine the two. Thank you for your help.
Estadístiques
Obres

30

També de

15

Membres

11,728

Popularitat

#2,005

Valoració

3.8
Ressenyes

280

ISBN

350

Llengües

13

Preferit

63