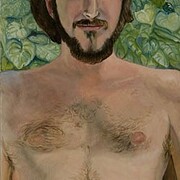 Joachim Neugroschel
(1938–2011)
Coneixement comú
Nom normalitzat

Altres noms

Data de naixement

Data de defunció

Gènere

Nacionalitat

Lloc de naixement

Lloc de defunció

Llocs de residència

Educació

Professions

Relacions

Premis i honors

PEN Translation Prize
Ordre des Arts et des Lettres (Chevalier, 1996)
French-American Translation Prize (1994)
Guggenheim Fellowship

Biografia breu

Joachim Neugroschel was born to a Jewish family in Vienna, Austria. His father, the Yiddish poet Mendel Neugroschel, was sent to the Nazi concentration camps at Dachau and Buchenwald but was released in 1939. The family then emigrated to Rio de Janeiro, Brazil, and two years later, arrived in New York City. Joachim graduated from Bronx High School of Science and earned a bachelor's degree in English and Comparative Literature from Columbia University in 1958. After graduating, he lived in Paris and Berlin. Neugroschel returned to New York after six years, and became a literary translator. Although his father was a native Yiddish speaker, Neugroschel did not grow up speaking the language, and learned it on his own in the 1970s. He translated more than 200 books from Yiddish, French, German, Russian, and Italian, including works by Sholem Aleichem, Anton Chekhov, Alexandre Dumas, Hermann Hesse, Franz Kafka, Thomas Mann, Moliere, Marcel Proust, Joseph Roth, and Isaac Bashevis Singer, as well as contemporary writers. His translations of S. Ansky's play "The Dybbuk" and Sholem Asch's drama "God of Vengeance" were produced for the stage. He edited and translated the Yiddish anthologies Yenne Velt: The Great Works of Jewish Fantasy and Occult (1976), The Shtetl (1979), and The Golem (2006). He also was a critic and poet, and founded and edited, with Suzanne Ostro Zavrian, the poetry journal Extensions, which published in 1970-1975. Neugroschel was the winner of three PEN Translation Awards, the 1994 French-American Translation Prize, and a Guggenheim Fellowship in German Literature. In 1996, he was named to the French Ordre des Arts et des Lettres.
Estadístiques
Obres

7

També de

36

Membres

677

Popularitat

#37,312

Valoració

3.9
Ressenyes

6

ISBN

21

Llengües

1

Preferit

3

Pedres de toc

11