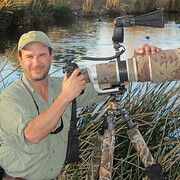 Coneixement comú
Data de naixement

Gènere

Nacionalitat

Llocs de residència

Educació

Professions

Organitzacions

Minnesota Naturalists Association
Minnesota Ornithologists' Union
Outdoor Writers Association of America

Biografia breu

[from Owls: The Majestic Hunters]
Naturalist, wildlife photgrapher, and writer Stan Tekiela is the originator of the popular Wildlife Appreciation series that includes Loons. Stan has authored more than 190 educational books, including field guides, quick guides, nature books, children's books, and more, presenting many species of animals and plants.

With a Bachelor of Science degree in natural history from the University of Minnesota and as an active professional naturalist for more than 30 years, Stan studies and photographs wildlife throughout the United States and Canada. He has received national and regional awards for his books and photographs and is also a well-known columnist and radio personality. His syndicated column appears in more than 25 newspapers, and his wildlife programs are broadcast on a number of Midwest radio stations. You can follow Stan on Facebook, Instagram, and Twitter, or contact him via his website, naturesmart.com.
Estadístiques
Obres

184

També de

1

Membres

4,121

Popularitat

#6,106

Valoració

4.0
Ressenyes

51

ISBN

324

Preferit

1

Pedres de toc

7