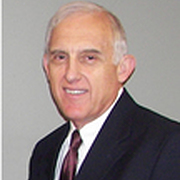 Coneixement comú
Nom normalitzat

Nom oficial

Data de naixement

Gènere

Biografia breu

A native of Austin, Dr. Weed attended the University of Texas for one year before transferring to Abilene Christian University where he received a B.A. in 1963 and a M.A. in 1966. After completing his studies at ACU, Dr. Weed served one year as campus minister at the University of Arizona in Tucson before returning to Austin where he was employed as a copy editor at Sweet Publishing. In Austin he completed the Bachelor of Divinity degree at Austin Presbyterian Theological Seminary. While there, Dr. Stuart Currie encouraged him to apply for the doctoral program at Emory University.

In 1978, Dr. Weed received his PhD from the Graduate School of Religion at Emory. His area of specialization is Christian Ethics. Since 1978 he has taught Theology and Church History at AGST, helping students more fully understand and pass on the tenets of the Christian faith.

Drs. Anthony Ash, Rick Marrs, James Thompson, Wendell Willis, Gary Holloway, Allan McNicol, Jeff Peterson and Mark Shipp are among Dr. Weed's former and current teaching colleagues.