Tots els formats

Paper

1

Audiollibre digital

1
All Genres

2

Biography & Memoir

2

History

1

General Nonfiction

1

Nonfiction

2
February 2016
Lot
Giveaway Ended

:

February 29 at 06:00 pm EST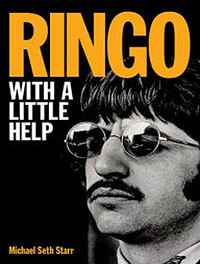 Quick Look
Ringo: With a Little Help is the first in-depth biography of Beatles drummer Ringo Starr, who kept the beat for an entire generation and who remains a rock icon since the Beatles took the world by storm over fifty years ago. This book traces the entire arc of Ringo's remarkable life and career, from his sickly childhood to his life as the world's most famous drummer to his triumphs, addictions, and emotional battles following the breakup of the Beatles. Born in 1940 as Richard Starkey in the Dingle, one of Liverpool's most gritty, rough-and-tumble neighborhoods, he rose from a hardscrabble childhood marked by serious illnesses, long hospital stays, and little schooling to emerge, against all odds, as a locally renowned drummer. Taking the stage name Ringo Starr, his big break with the Beatles rocketed him to the pinnacle of worldwide acclaim in a remarkably short time. He was the last member of the Beatles to join the group but also the most vulnerable, and his post-Beatles career was marked by chart-topping successes, a jet-setting life of excess and alcohol abuse, and, ultimately, his rebirth as one of rock's revered elder statesmen.
Suport

Gèneres

Biography & Memoir, History, Nonfiction

Ofert per

Tantor Media (

Editorial

)

Enllaços
February 2011
Lot
Giveaway Ended

:

February 28 at 06:00 pm EST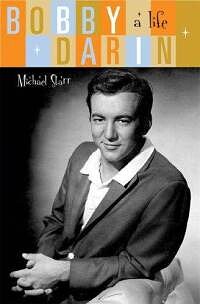 Quick Look
Bobby Darin fit more into his 37 years alive than most people fit into longer lifetimes. By the age of 22, Darin was a pop idol with chart-toppers "Splish Splash" and "Dream Lovers." A year later, he reinvented himself as a Sinatra-style crooner with "Mack the Knife" and "Beyond the Sea," winning a Grammy Award, the adulation of millions, a Hollywood contract, and a starlet wife, Sandra Dee. His sense of urgency drove him throughout his life and if it seemed as though Darin was trying to do it all, he was: a rheumatic heart doomed him to an early death. Bobby Darin will examine the entertainer's entire life, from his boyhood in the Bronx, where he was born Walden Robert Cassotto, to his rise as a musical sensation, his rocky marriage to Sandra Dee, and the evolution of his career from pop idol to swingin' crooner to folk singer. Also detailed is the shocking secret Darin learned later in life-that his "sister" Nina was actually his mother, and that Polly, the woman he thought was his mother, was actually his grandmother-and how he spent the last five years of his life consumed by bitterness and anger over the betrayal Interviews with such close friends and relatives as Steve Blauner, Darin's best friend and business manager, Gary Walden, Darin's half-brother, Dick Clark, Wayne Newton, Neil Sedaka, Tony Orlando, and many others will give the book a special intimacy and provide a deeply revealing portrait of the man Author bio: Entertainment columnist for New York Post. He is the author of Mouse in the Rat Pack, Art Carney: A Biography, and Peter Sellers: A Film History.
Suport

Paper

Gèneres

Biography & Memoir, General Nonfiction, Nonfiction

Ofert per

Taylor Trade Publishing (

Editorial

)

Enllaços