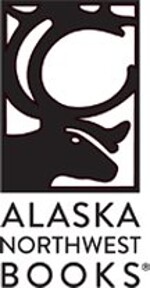 Alaska Northwest Books is an imprint of West Margin Press, and is dedicated to nonfiction and children's books specifically about Alaska. These books have a decidedly Alaskan point of view and bring insight into native cultures and Alaskan lifestyles.
Pàgina d'inici

Twitter

Facebook

Instagram
abril 2022
Lot

: 3

Llibres

Offered
Giveaway Ended

:

April 25 at 06:00 pm EDT
A rhyming picture book about how sometimes it's not the biggest, strongest, or the fastest, but the littlest who can get the job done!
"Alaska Northwest Books wings into spring with... The Littlest Airplane by Brooke Hartman, illus. by John Joseph, in which a storm necessitates calling a mighty little bush plane to rescue people stuck on a mountain in the snow."
—Publishers Weekly, Spring 2022 Children's Sneak Previews
At a landing strip in the far north, a little bush plane watches quietly as bigger, stronger, faster planes take off for adventure. But when a storm hits and hikers are stranded on the mountain, who will come to the rescue?
Told in rhyming verse with bright illustrations, The Littlest Airplane soars high with heart and excitement.
Suport

Paper

Gèneres

Children's Books, General Fiction, Travel, Picture Books, Kids, Fiction and Literature

Ofert per

Alaska Northwest Books (

Editorial

)

Enllaços
Playfully told in quick, witty verses and illustrated with gorgeously colored linocut art, Alaska is for the Birds! features 14 feathered friends found across Alaska.
"Alaska Northwest Books wings into spring with Alaska Is for the Birds by Susan Ewing, illus. by Evon Zerbetz, serving up nature poems and woodcut art showcasing 14 birds found across this state."
—Publishers Weekly, Spring 2022 Children's Sneak Previews
Get a bird's-eye view of Alaska from forest treetops to open sea with Great Horned Owl, Tufted Puffin, Arctic Tern, and more in this playful celebration of northern birds. Written in witty verse and illustrated with gorgeous linocut art, Alaska is for the Birds! is a fun and informative treasure.
Suport

Paper

Gèneres

Children's Books, Science & Nature, Poetry, Picture Books, Kids, Nonfiction

Ofert per

Alaska Northwest Books (

Editorial

)

Enllaços
Filled with stories of family, food, and culture, and interwoven with personal recipes and photographs taken by the author, My Father's Smokehouse folds the reader into a beautiful island landscape.
The smokehouse at Mickey's Fishcamp holds more than fish. It is filled with traditions, memories, and stories of a thriving Southeast Alaskan life--of a family's perseverance, of the wisdom of Sámi and Tlingit cultures, and of respect for Elders and their knowledge of the natural world.
Mickey's Fishcamp is named after three generations of Prescott fishermen who commercially fished the waters of the Inside Passage, and is located near one of the oldest Tlingit settlements in Wrangell, Alaska. Here, next to the rainforest and sea, author Vivian Faith Prescott has found her place in the world. She is a student and teacher of the natural environment--harvesting spruce tips, berries, sea lettuce, and goose tongue and processing salmon, halibut, and hooligan--who combines traditional practices with modern knowledge.
Heartwarming and introspective, My Father's Smokehouse tells one woman's stories of Traditional Knowledge that is learned and passed on, from one generation to the next.
Suport

Paper

Gèneres

Biography & Memoir, Food & Cooking, Science & Nature, LGBTQ+, Travel, Nonfiction

Ofert per

Alaska Northwest Books (

Editorial

)

Enllaços
febrer 2022
Lot
Giveaway Ended

:

February 28 at 06:00 pm EST
Featuring the real person who inspired Jack London's The Sea-Wolf, Roar of the Sea is a swashbuckling narrative of treachery and obsession involving pirates, fur seals, competing governments, and near war.
"Roar of the Sea vividly recreates one of the earliest battles between commerce and conservation: the struggle over the fate of the Pribilof Islands fur seals, once considered 'America's most valuable wildlife.' In this engrossing and timely book, Deb Vanasse shows how ego, ambition, and misinformation can collide with good science to the detriment of all--a lesson the world apparently still needs to learn."
--Gary Krist, author of The Mirage Factory and Empire of Sin
"Deftly told, Roar of the Sea is a tale of both historical importance and contemporary urgency. More than a hundred years ago in the remote Bering Sea, fur seals lurched toward extinction amidst an international culture of greed, piracy, and unconscionable brutality. Their only hope was a fiery naturalist who dared to stand up against the powers of his time. From the remarkable facts of life on a pair of far-flung islands to the perils of taking too much, this book teaches and transports, offering a poignant story of resistance that resonates today."
--Caroline Van Hemert, biologist and author of The Sun is a Compass
Over a century ago, treachery in Alaska's Bering Sea twice brought the world to the brink of war. The US seized Canadian vessels, Great Britain positioned warships to strike the US, and Americans killed Japanese pirates on US soil, all because of the fur seals that crowded onto the tiny Pribilof Islands.
The herd's population plummeted while notorious seafarers like Alex MacLean poached indiscriminately. Enter an unlikely crusader to defend the seals: self-taught artist and naturalist Henry Wood Elliott, whose zeal and love for the animals inspired him to go against all odds and take on titans of the sea.

Winning seemed impossible, and yet Elliott managed to expose corruption and set the course for modern wildlife protections that are all the more relevant today as the world grapples with mass extinction.

Carefully written and researched Roar of the Sea reveals the incredible hidden history of how one lone activist existing in the margins prevailed against national governments and corporate interests in the name of wildlife conservation.
Suport

Paper

Gèneres

Biography & Memoir, History, Science & Nature, General Nonfiction, Nonfiction

Ofert per

Alaska Northwest Books (

Editorial

)

Enllaços
March 2021
Lot
Giveaway Ended

:

March 29 at 06:00 pm EDT
The sequel to Secondhand Summer continues Sam Barger's story with the homecoming of his older brother, now wounded from war, and the struggle for the two to understand and find each other again. It's 1968, and like any other junior in high school, Sam Barger's just trying to get by in classes and find a part-time job at the local pizza parlor, maybe chat up the pretty girl who also works there. But when his Marine Corps brother Joe comes back from the Vietnam War, life at home changes. By day Joe struggles with alcoholism and by night he battles night terrors. Sam just wants normalcy again but doesn't know how to close the rift between the brothers, especially once he questions their country's involvement overseas. Set in Southcentral Alaska in the 1960s, Back Home is a heartfelt story about the brothers and their struggles to come and understand each other. The book reveals the lasting effects of war on young people and draws parallels between a pivotal moment in history then to the contemporary wars and struggles today.
March 2020
Lot
Giveaway Ended

:

March 30 at 06:00 pm EDT
An extraordinary memoir of a woman's unconventional childhood growing up in the Alaskan wilderness, on the grounds where the burned remains of a cannery once stood. In the 1980s the Neilson family moved out on a floathouse to the remote site of a former cannery in Southeast Alaska that had burned to the ground before statehood. They were miles away from any neighbors, surrounded on all sides by wolves, bears and other wildlife, entering the world of subsistence living in an uninviting land of dangerous weather and storms; yet the Neilsons were able to make themselves a home where few others would have found possible. Led by a jack-of-all-trades handyman for a father and a mother who was afraid of everything in the wilderness, Tara and her four siblings cleared the rough terrain to build atop the blackened, rusty ruins a new way of life that was completely their own.From a young age, Tara learned that anything was possible, so long as one can imagine it and then make it happen. When given her mother's impractical design of a six-bedroom house, her father picked up his tools and crafted it into a reality. To reach the closest community, they built a wooden boat sixteen feet long for the perilous journey on the water. The Alaska wilds required independence and self-sufficiency from the family, and in return it provided a natural landscape that inspired romantic passion and unlimited dreams. With endless forest on one side and the wide ocean on the other, Tara embraced the lonesomeness of the burned cannery ruins that she called home, and often wondered what it once was with its people inside, their stories, where they went, and what happened to them.Beautifully poignant and completely original, Raised in Ruins escapes into the wilderness to discover a piece of Alaskan history wrapped in an incredible family adventure fueled by love, strength, hard work, endurance, and boundless imagination.
October 2018
Lot
Giveaway Ended

:

October 29 at 06:00 pm EDT
The true story about a shipwreck discovery, exciting explorations, broken alliances, and returning a lost piece of Alaskan history.