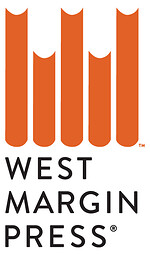 Graphic Arts Books® connects readers with exceptional authors, photographers and illustrators through books about travel, cooking, photography and more, as well as through an array of children's titles. Utilizing emerging print and e-book technology, our titles nourish curious minds and touch on a diverse collection of regional and national topics.
Pàgina d'inici

Twitter

Facebook
April 2020
Lot
Giveaway Ended

:

April 27 at 06:00 pm EDT
There are only two rules at Miss Oliver's School for Girls that lead to automatic expulsion: stealing, and permitting a male who is not a family member into a dormitory. The head of school's daughter has broken both. Trouble approaches on a warm September day when Sylvia Perrine Bickham, the head of school's daughter, gives money to a homeless man on the street. Through some prying, she and her friends learn he is a veteran of the Iraq War and probably suffering from post-traumatic stress, so they sneak food and clothing to his lean-to at odd hours of the day and agree to tell no one—not the teachers, and especially not Sylvia's mother, Rachel. But talk of things gone missing from the school is getting louder, and Rachel knows something is up. More importantly, winter is coming and Sylvia worries the man will freeze if he stays outside. Have they done all they can for him? Have they done enough? What is enough? Vivid, riveting, and utterly engrossing, The Encampment is the third installment of the Miss Oliver's School for Girls series.
November 2018
Lot
Giveaway Ended

:

November 26 at 06:00 pm EST
I can do anything I believe I can do. I can be anything I believe I can be. I can achieve anything I want to achieve. I am Haibu. In the small, northern village Montooka, Haibu always knew she can do anything she wants if she just set her mind to it. One day she tries to prove it and goes fishing all by herself, but a harrowing experience finds her stranded on a drifting piece of ice. Before she knows it, she arrives lost in a completely new land she's never seen before—New York! As Haibu discovers the city, she learns about a nearby circus that might have clues that would help her find her way back home. But the circus animals are in serious trouble and need help right away. Haibu and her new friends will have to put their heads together to come up with a plan in order to save the animals before things get worse. A partner of WildAid, an environmental organization dedicated to protecting wildlife, Haibu teaches children animal conservation and raises awareness about the situations and conditions animals live in the world today.
Suport

Paper

Gèneres

Children's Books, Fiction and Literature

Ofert per

Graphic Arts Books (

Editorial

)

Enllaços
August 2018
Lot

: 3

Llibres

Offered
Giveaway Ended

:

Agost 27 a 06:00 pm EDT
Tyrannosaurus Rex, Triceratops, Stegosaurus, Baby Brontosaurus and more. This series of visually rich instruction books for LEGO® creations is perfect for children ages 5 and up. Inside Build it! Dinosaurs, you'll find a range of creative models from the prehistoric era to put together, created using the LEGO® Classic set 10697, or bricks that LEGO® obsessives may already have at home. Each book in this interactive series contains 3-5 "dioramas" featuring a diverse range of models. Full color, step-by-step diagrams guide you through the process, enhancing the fun."Perfect for young children, who should be able to follow the instructions and build the models themselves. . . A very nice series that can keep young LEGO fans busy for a long time." --The Brick Blogger
Suport

Paper

Gèneres

Children's Books, Nonfiction

Ofert per

Graphic Arts Books (

Editorial

)

Enllaços
Celebrating the 50th anniversary of when Dick Proenneke first broke ground and made his mark in the Alaskan wilds in 1968, this special edition of the best-selling memoir features an all-new foreword by Nick Offerman plus color photographs not seen in print for over 20 years.To live in a pristine land unchanged by man...to roam a wilderness through which few other humans have passed...to choose an idyllic site, cut trees, and build a log cabin...to be a self-sufficient craftsman, making what is needed from materials available...to be not at odds with the world, but content with one's own thoughts and company... Thousands have had such dreams, but Dick Proenneke lived them. He found a place, built a cabin, and stayed to become part of the country. One Man's Wilderness is a simple account of the day-to-day explorations and activities he carried out alone, and the constant chain of nature's events that kept him company. From Dick's journals, and with firsthand knowledge of his subject and the setting, Sam Keith has woven a tribute to a man who carved his masterpiece out of the beyond. Winner of the National Outdoor Book Award.
Suport

Paper

Gèneres

Biography & Memoir, Science & Nature, General Nonfiction, Travel, Nonfiction

Ofert per

Graphic Arts Books (

Editorial

)

Enllaços
From the sharp, comic voice of Haunted Inside Passage, Never Cry Halibut is a collection of humorous and thoughtful short essays about hunting and fishing in Alaska.Accompanied by photographs, each story reflects the author's three-decade relationship with the wildest places left in North America as he interacts with brown bears, wolves, wilderness, commercial fishing, and the nearly forgotten act of harvesting food from the wild. From hilarious tales of his nieces outfishing him to reflective ruminations on the human connection to nature, Bjorn captures the liveliness that comes from living so close to the Southeast Alaska wilds.
Suport

Paper

Gèneres

Biography & Memoir, Nonfiction, Sports and Leisure, Hunting and Fishing

Ofert per

Graphic Arts Books (

Editorial

)

Enllaços
July 2009
Lot
Giveaway Ended

:

July 30 at 06:00 pm EDT
Fishing, hunting, hiking, biking; this mom wants her sons to know what Alaska's wilderness has to offer, but also struggles with wanting to keep them safe. Johnson offers her finely-crafted recollections of raising boys in Alaska, and how she matured along with them. Her journey begins as a young wife who is separated for the first time from her close-knit family. She confronts the challenges of becoming a mother and dreams of a life in the wilderness. That dream comes true when the young family moves to Alaska. She struggles, caught between two desires: she wants to raise her sons to appreciate the wonder of Alaska's wild beauty, yet fears for their safety in a landscape filled with real danger, including bears and other predators. We cry with her as she holds one son, struck down by a truck while on his bicycle, and share her joy and relief when she learns he is only bruised, not broken. Kaylene came to national prominence and worldwide media attention as the author of the New York Times bestseller, Sarah: How a Hockey Mom Turned Alaska's Political Establishment Upside Down. What most readers don't know, and will discover with A Tender Distance, is that she is a gifted writer with her own story to tell. "Like a brilliant fall day, Kaylene Johnson's A Tender Distance has a gorgeous ache of melancholy coursing through its pages. This lyrical book about raising children, set against the vast uncompromising landscape of a primeval country, shows us well that with every coming there must be a leaving, that from the moment they're born our children are ebbing from us. A Tender Distance is written with a calm, deep grace. It is a poem of a book, suffused with courage, sadness and beauty." --Richard Goodman, author of French Dirt: The Story of a Garden in the South of France and The Soul of Creative Writing
Suport

Paper

Gèneres

Biography & Memoir, Science & Nature, General Nonfiction, Nonfiction

Ofert per

Graphic Arts Books (

Editorial

)

Enllaços
May 2009 Bonus
Lot
Giveaway Ended

:

June 5 at 06:00 pm EDT
Much like early homesteaders, Jan and her husband Ed came to Alaska with a dream and little money. Ed had experience as a builder and Jan was a hard worker. Together they found a community and built a network of friends and a home. Part love-story, part adventure, and part natural history, this is a touching and fascinating memoir on life in contemporary Alaska. For anyone who dreams of life outside an office cubicle or beyond freeway gridlock, Beyond Road's End offers hope and an immediate escape. Open this book and tag along with two very lovable adventurers as they build a new life on their own terms in rural Alaska. "Living our dreams didn't require outrageous abilities. Besides, this story's far bigger than us. It's about an entire community, and what working together can achieve." -from the introduction Alaska Northwest Books® is an imprint of Graphic Arts Center Publishing Company, which is distributed by Ingram Publisher Services. In 2009 Alaska Northwest Books® is celebrating its 50th anniversary as a leader in Alaskan-feature publishing.
Suport

Paper

Gèneres

Biography & Memoir, Food & Cooking, History, Science & Nature, Nonfiction

Ofert per

Graphic Arts Books (

Editorial

)

Enllaços