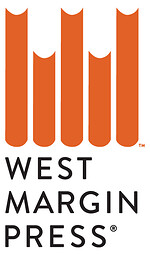 West Margin Press is a growing print and e-book publishing company based in Berkeley, California. We're dedicated to creating beautiful books and sharing unique voices and important stories. Our genres span many categories, including nature and travel, history and memoir, literary fiction, food and lifestyle, and an array of children's titles.
Our roots trace back to Graphic Arts Center Publishing Company, founded in Portland, Oregon in 1967, which focused on luxe, full-color photography books showcasing beautiful places and striking vistas. Many of those stunning photo books are still available today under our Graphic Arts Books® imprint. In addition, our Alaska Northwest Books® imprint embraces Alaska regional subject matter, though many of our books appeal to readers in any corner of the country and beyond.
Our Mission: West Margin Press is committed to creating a better understanding of our world through purposeful content, engaging design, and authentic experiences.
Pàgina d'inici

Twitter

Facebook

Instagram