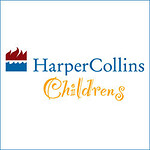 Respected worldwide for its tradition of publishing quality books for children, HarperCollins Children's Books is home to many of the classics of children's literature. These classics include Goodnight Moon, Where the Wild Things Are, The Giving Tree, Charlotte's Web, Ramona, Lilly's Purple Plastic Purse, the I Can Read beginning reader series and countless award-winning titles.
Pàgina d'inici

Twitter

Facebook
April 2018
Lot
Giveaway Ended

:

April 30 at 06:00 pm EDT
"Crackles with energy and snaps with authenticity and voice." —Justina Ireland, author of Dread Nation "An incredibly potent debut." —Jason Reynolds, author of the National Book Award Finalist Ghost "Acevedo has amplified the voices of girls en el barrio who are equal parts goddess, saint, warrior, and hero." —Ibi Zoboi, author of American Street Fans of Jacqueline Woodson, Meg Medina, and Jason Reynolds will fall hard for this astonishing #ownvoices novel-in-verse by an award-winning slam poet, about an Afro-Latina heroine who tells her story with blazing words and powerful truth. Xiomara Batista feels unheard and unable to hide in her Harlem neighborhood. Ever since her body grew into curves, she has learned to let her fists and her fierceness do the talking. But Xiomara has plenty she wants to say, and she pours all her frustration and passion onto the pages of a leather notebook, reciting the words to herself like prayers—especially after she catches feelings for a boy in her bio class named Aman, who her family can never know about. With Mami's determination to force her daughter to obey the laws of the church, Xiomara understands that her thoughts are best kept to herself. So when she is invited to join her school's slam poetry club, she doesn't know how she could ever attend without her mami finding out. But she still can't stop thinking about performing her poems. Because in the face of a world that may not want to hear her, Xiomara refuses to be silent.
December 2011
Lot

: 2

Llibres

Offered
Giveaway Ended

:

December 19 at 06:00 pm EST
Bestseller Katherine Applegate presents an unforgettable and uplifting tween animal fantasy that explores the power of friendship, art, and hope with humor and touching poignancy.
Patricia MacLachlan returns to the prairie setting that readers came to love in SARAH, PLAIN AND TALL, this time with a gentle, contemporary story about a boy, his grandfather, and the special bond they share.
April 2011
Lot
Giveaway Ended

:

April 28 at 06:00 pm EDT
Ree Drummond, The Pioneer Woman herself, makes her picture book debut with a new unforgettable character: Charlie, the perpetually hungry, always lovable Basset Hound! Real-life Charlie is already famous via Ree's blog! Charlie is king of the ranch. And it's a very good thing he is there. He keeps the cattle out of the garden, sniffs out critters that don't belong under the porch, and keeps everybody in line. Well, he tries to anyway! He can't help that his short legs make him slow and that his droopy eyelids make him nap a lot! But when he's really needed, Charlie proves he doesn't just think he's in charge of the ranch--he actually is!
March 2011
Lot
Giveaway Ended

:

March 28 at 06:00 pm EDT
From good morning to good night, Little Bea spends the day buzzing through her neighborhood helping friends and having fun. This bright debut launches a new picture book character and a talented new author-artist. Bzzz, bzzz, bzzz! Little Bea scoots through a flowery field. Butterfly flutter, flutter, flutters by. Hoo-hoo-hooray, says Owl when Little Bea buzzes by his tree. Then she helps Beaver pick pears; helps Rabbit in the garden, pulling up carrots; and flies off hand-in-hand with Firefly. What a busy day for Little Bea! A simple, energetic text and colorful, expressive artwork introduce a lovable new picture book character. This story of friendship and helping out is just right for even the youngest preschool readers.
February 2011
Lot

: 3

Llibres

Offered
Giveaway Ended

:

February 28 at 06:00 pm EST
In his first book for children, Pop Culture Icon "Weird Al" Yankovic brings his trademark wit, wordplay, and silliness to the picture book audience in a character-based school story that is a celebration of creativity and potential. It's Show-and-Tell time in Mrs. Krupp's class, and Billy just can't wait for his turn! Today the class is discussing what they want to be when they grow up, and our exuberant 8-year-old hero is bursting to tell everyone about his future career plans. In dazzling wordplay and delicious rhymes, Billy regales his patient teacher and amazed classmates with tales of the variety of careers he wants to pursue—each more outlandish and wildly imaginative than the last! A sweet and unexpected turn at the book's end gives the story just the right amount of heart to keep the audience coming back for repeated reads, and its unbridled celebration of life's unlimited potential appeals to all ages.
It's spring vacation, and Nancy is feeling glum because her best friend, Bree, is out of town. Luckily, it's Nancy's mom to the rescue! When she brings home a brand-new set of glitter markers, Nancy puts her trademark flair to très creative use and devotes herself to becoming a serious artist (or artiste, as the French say). After all, everything about being an artist is fancy, fancy, fancy—especially when inspiration strikes! Nancy creates a homemade art studio with the help of her friend Lionel and paints, draws, and doodles her way to becoming a true artist—and all while wearing a beret, of course. Ooh la la! Joining the ranks of Degas, Monet, and Pollock, Fancy Nancy works her magic to turn the plain into the spiffy. Complete with instructions on how to create your own artistic masterpieces, FANCY NANCY: ASPIRING ARTIST will get your creative juices flowing and your fancy in full swing.
Picture book phenomenon Doreen Cronin's first novel for young readers—an illustrated novel with all her signature wit and humor. J.J. Tully is a former search and rescue dog who is trying to enjoy his retirement after years of performing daring missions saving lives. So he's not terribly impressed when two chicks named Dirt and Sugar (who look like popcorn on legs), and their chicken mom show up demanding his help to track down their missing siblings. Driven by the promise of a cheeseburger, JJ begins to track down clues. Is Vince the Funnel hiding something? Are there dark forces at work—or is J.J. not smelling the evidence that's right in front of him? Best selling author Doreen Cronin uses her deadpan humor to pitch-perfect effect in her first novel for young readers. Heavily illustrated with black and white artwork from new talent Kevin Cornell, this new series is destined to become a classic.
January 2011
Lot

: 3

Llibres

Offered
Giveaway Ended

:

Gener 28 a 06:00 pm EST
In the newest picture book from best-selling Caldecott Medalist Kevin Henkes, a curious young rabbit hops through the wide world before finally ending up safe at home. Little White Rabbit wonders about everything. What would it be like to be green, like the grass? Or tall like the fir trees? Or to flutter through the air like butterflies? The world is full of amazing things, and there is a lot to wonder about. But the one thing Little White Rabbit knows for sure is that his mother will always be waiting for him at home. Little White Rabbit's eager curiosity and the beauty of the world around him are illustrated with incredible understanding and sensitivity, in all the colors of Easter and spring. Another masterpiece from Caldecott Medalist Kevin Henkes!
When Pinkalicious loses a tooth, it's not just any tooth—it's her sweet tooth! Suddenly candy no longer tastes sweet! With her pinkatastic pen, Pinkalicious writes a note to the Tooth Fairy and tucks it under her pillow…only to hear from Cupid, the Easter Bunny, and a Christmas elf instead. It is not until the Tooth Fairy finally responds—and works some magic—that Pinkalicious discovers where sweetness really comes from. Complete with fairy–tale characters and delectably colorful images, this sparkling follow-up to the New York Times bestselling Pinkalicious, Purplicious, and Goldilicious, is a sweet treat for all.
A stunning tribute to one of America's most beloved icons—Audrey Hepburn. As a little ballerina growing up in Nazi-occupied Europe, Audrey Hepburn's childhood was anything but lavish. At a young age, she was taught by her mother that kindness is always the most important thing—and it was a lesson that this future actress never forgot. Debut author Margaret Cardillo creates an incredibly accessible, warm portrait of a woman who generations have fallen in love with—first for her movies, and then for the groundbreaking way she used her celebrity to shine a light on the starving children from poor nations.
December 2010
Lot

: 3

Llibres

Offered
Giveaway Ended

:

Gener 4 a 06:00 pm EST
A young nanny must deal with a three unusual siblings discovered in the woods of Asthon Manor, who were apparently raised by wolves. Found running wild in the forest of Ashton Place, the Incorrigibles are no ordinary children: Alexander, age ten or thereabouts, keeps his siblings in line with gentle nips; Cassiopeia, perhaps four or five, has a bark that is (usually) worse than her bite; and Beowulf, age somewhere-in-the-middle, is alarmingly adept at chasing squirrels. Luckily, Miss Penelope Lumley is no ordinary governess.
In eight days, Coke and Pepsi McDonald are going to turn thirteen. Before then, they'll jump off a cliff, get trapped in the locked basement of their burning school, chased cross-country by murderous lunatics, left for dead in the pit of a sand dune, forced to decipher mysterious coded messages, thrown into a giant vat of SPAM, and visit the world's largest . . . ball of twine! There's more, but if we told you here, we'd have to kill you. Megapopular author Dan Gutman brings on the excitement with an action-packed new series that's nothing short of dynamite. Join Coke and Pep on their quest to uncover just what it means to be part of The Genius Files . . . if you dare! For games and activities related to Dan Gutman's books, visit The World of Dan Gutman at Awesome Adventure: http://www.awesomeadventurebooks.com/dan-gutman.aspx
A humorous and heartwarming debut novel about one boy's abiding love of bowling, and his struggle to emerge from the shadow of his basketball star brother. Thirteen-year-old Lamar Washington is the maddest, baddest most spectacular bowler ever at Striker's Bowling Paradise. But while Lamar's a whiz at rolling strikes, he always finds himself striking out with girls. And Lamar's brother, Xavier the Basketball Savior, is no help. Xavier earns trophy after trophy on the basketball court and soaks up all of Dad's attention, leaving no room in the house for Lamar's problems. That is, until bad boy Billy Jenks convinces Lamar that hustling at the local alley will help him win his dream girl, plus earn him enough money to buy an expensive pro ball and impress celebrity bowler Bubba Sanders. But when one of Billy's schemes goes awry, Lamar ends up ruining his brother's shot at college and wreaking havoc on every relationship in his life. Can Lamar figure out how to mend his broken ties, no matter what the cost?
November 2010
Lot

: 4

Llibres

Offered
Giveaway Ended

:

November 29 at 04:00 pm EST
October 2010
Lot
Giveaway Ended

:

October 29 at 06:00 pm EDT
Following the bestselling Big Nate: In A Class By Himself, Lincoln Peirce's funny 2D creation returns in Big Nate Strikes Back! In this hilarious series based on the Big Nate comic strip, Nate navigates the choppy waters of school. Big Nate will surpass all others! But it wont be easy. He's stuck with Gina, his all time enemy, who just might ruin everything! Will Nate win or lose? Pass or fail? Or end up in detention...again? For ages 8-12, grades 3-7.