International Relations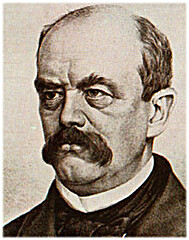 Aquest grup està oficialment inactiu. Són coses que passen.
Si vols reviscolar aquest grup o bé crear-ne un de nou sobre el mateix tema mira aquesta pàgina.
Ever lose yourself in an issue of "International Security" or "Foreign Affairs"? Ever stay up late devising solutions to conflicts in the Middle East or arguing about the rise of China or the consequences of nuclear proliferation? Ever heard of Kenneth Waltz, Robert Keohane, John Mearsheimer, E.H. Carr, Stephen Walt, Peter Katzenstein, Robert Powell, Duncan Snidal, Jack Snyder, or James Fearon? Ever admired the work of great statesmen (such as Otto von Bismarck, honored in the group's photo), been fascinated by the intrigues of diplomacy and institutions, or weighed the relative merits of "realism" and "idealism"?

If so, you know who you are - and this group is for you.
Tema

Tema

Missatges

Últim missatge

Geopolitics and Anthropology

5 no llegits

/ 5

pomonomo2003

,

març

2015
Geopolitics from the Right

1 no llegit

/ 1

pomonomo2003

,

febrer

2015
Marxist Geopolitics

6 no llegits

/ 6

Doug1943

,

gener

2015
Is There A Hope of Sanity Left In The World?

2 no llegits

/ 2

razzamajazz

,

juliol

2014
A wider Sunni-Shiite War?

1 no llegit

/ 1

madpoet

,

juny

2014
Failed States Index

2 no llegits

/ 2

madpoet

,

juny

2014
The Bowe Bergdahl Deal

17 no llegits

/ 17

margd

,

juny

2014
The Coup in Egypt

11 no llegits

/ 11

Bretzky1

,

juliol

2013
Trends in International Relations

5 no llegits

/ 5

madpoet

,

juny

2013
Is Capriles in Danger?

1 no llegit

/ 1

Bretzky1

,

març

2013
Most Important US Relationships

16 no llegits

/ 16

BruceCoulson

,

febrer

2013
EU-US Free Trade Deal

1 no llegit

/ 1

Bretzky1

,

febrer

2013
Global Trends 2030

1 no llegit

/ 1

Bretzky1

,

gener

2013
Egypt: Coup, Yes or No?

1 no llegit

/ 1

Bretzky1

,

juny

2012
Sea Power

9 no llegits

/ 9

mercure

,

juny

2012
The U.S. as an Oil Exporter? What Effect Would It Have on U.S. Foreign Policy

1 no llegit

/ 1

Bretzky1

,

abril

2012
Who Are the Moderates in Egypt?

2 no llegits

/ 2

Bretzky1

,

abril

2012
Indo-Pakistani Trade Relations

1 no llegit

/ 1

Bretzky1

,

abril

2012
North Korea's Nuclear Program

2 no llegits

/ 2

Bretzky1

,

març

2012
India's Military

4 no llegits

/ 4

HectorSwell

,

març

2012
What About Syria?

23 no llegits

/ 23

Bretzky1

,

març

2012
Hong Kong: The Downfall of the CCP?

1 no llegit

/ 1

Bretzky1

,

març

2012
Egyptian-Israeli Relations

1 no llegit

/ 1

Bretzky1

,

març

2012
Gallup Poll on US Military Power

5 no llegits

/ 5

Bretzky1

,

març

2012
The Obama Doctrine

1 no llegit

/ 1

Bretzky1

,

març

2012
Possibility for U.S.-China Military Conflict

1 no llegit

/ 1

Bretzky1

,

febrer

2012
Scottish Independence

1 no llegit

/ 1

Bretzky1

,

febrer

2012
Fareed Zakaria's Take on an Israeli Preemptive Strike on Iran

3 no llegits

/ 3

Bretzky1

,

febrer

2012
Robert Kagan on Why the World Needs America

3 no llegits

/ 3

krolik

,

febrer

2012
Is Iran Trying to Build Nuclear Weapons?

1 no llegit

/ 1

Bretzky1

,

febrer

2012
Andrew Bacevich on the War Formerly Known as the Global War on Terrorism

1 no llegit

/ 1

Bretzky1

,

febrer

2012
U.S. Aid to Egypt and the Camp David Accords

1 no llegit

/ 1

Bretzky1

,

febrer

2012
Balochistan Bill

1 no llegit

/ 1

Bretzky1

,

febrer

2012
Middle East uprisings

3 no llegits

/ 3

RichardGuthrie

,

febrer

2011
Iran 1953 Coup

2 no llegits

/ 2

Doug1943

,

agost

2008
Middle East

3 no llegits

/ 3

EncompassedRunner

,

abril

2008
The Logic Behind Israel's West Bank Settlements.

12 no llegits

/ 12

enthymeme

,

maig

2007
Putin's remarks

6 no llegits

/ 6

Doug1943

,

maig

2007
This is a feature balloon