2021 ROOT CHALLENGE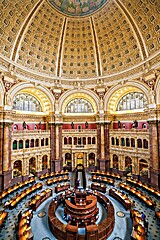 Aquest grup està oficialment inactiu. Són coses que passen.
If you want to revive this group, or create a new group on the same topic, see this page.
Together in 2020 we well exceeded our goal with 3,000+ of our own books and reached our goal for the sixth consecutive year! ROOT was successful but there are still books to be read. We will be Reading Our Own Tomes (those old books that deserve their time in the limelight). Join in the fight against unread books! But ROOT also says how we support each other in the effort and cheer each other to their own goal.

All of us have mountains of books that are just waiting to be read and this is our way of making that decision to read those books. Newer and prettier books are always catching our eyes so older books fall farther to the bottom of the pile. This group is designed to help everyone see those books that have been hiding, and read them with the same joy as a new book arriving from the bookstore.

At the end of each month, we tally up the books that have been read by the members so far, so that we can see if we are still on target to reach our group goal.

To everyone - please be sure that you have joined the group!!!!!
To all our new members - When joining the group, please set a numerical goal and create a ticker and copy it into your own personal thread as well as the group ticker thread - ...please create a new ticker, do not reuse the current one After a certain period of time they stop functioning regularly so a new one is preferred.

Ticker Thread = https://www.librarything.com/topic/327852

This will help tremendously at the end of each month when the totals are calculated to show our progress. As we watch the group tickers move, we will root on each other to reach our individual goals and win the fight against unread books.

I chose for this year's picture - the Library of Congress - the world's largest library.
Tema

Tema

Missatges

Últim missatge

Ancorat

— DECEMBER ROOT - Progress Thread
98

no llegits

/ 98

connie53

,

gener

2022

Ancorat

— NOVEMBER ROOT - Progress Thread
81

no llegits

/ 81

benitastrnad

,

desembre

2021

Ancorat

— SEPTEMBER ROOT - Progress Thread
62

no llegits

/ 62

cyderry

,

octubre

2021

Ancorat

— AUGUST ROOT - Progress Thread
88

no llegits

/ 88

humouress

,

setembre

2021

Ancorat

— JULY ROOT - Progress Thread
85

no llegits

/ 85

benitastrnad

,

agost

2021

Ancorat

— MARCH ROOT - Progress Thread
90

no llegits

/ 90

cyderry

,

abril

2021

Ancorat

— FEBRUARY ROOT - Progress thread
97

no llegits

/ 97

benitastrnad

,

març

2021

Ancorat

— 2021 TICKER THREAD
77

no llegits

/ 77

KWharton

,

desembre

2021
Beach85 tries for 36 ROOTS in 2021
85

no llegits

/ 85

beach85

,

gener

2022
karenmarie ROOTs around her shelves - I
131

no llegits

/ 131

DetailMuse

,

gener

2022
Susan's ROOT Project for 2021 (3)
209

no llegits

/ 209

mdoris

,

gener

2022
Quaisior's 2021 ROOTs
23

no llegits

/ 23

Quaisior

,

gener

2022
Familyhistorian's ROOTing for a better year in 2021
236

no llegits

/ 236

Familyhistorian

,

gener

2022
Benita's Big Bad Book Pile 2021
133

no llegits

/ 133

benitastrnad

,

gener

2022
Lynsey's First Step....
84

no llegits

/ 84

connie53

,

gener

2022
BookDoc16: Digging Deeper in 2021
36

no llegits

/ 36

BookDoc16

,

gener

2022
Nickelini Reads Books She Already Owns
213

no llegits

/ 213

Caramellunacy

,

gener

2022
Caramellunacy's TBR Excavations - 2021
134

no llegits

/ 134

rabbitprincess

,

gener

2022
Bragan's Redemptive ROOTing for 2021
197

no llegits

/ 197

bragan

,

gener

2022
Crazy4reading (Monica) ROOTs in 2021
41

no llegits

/ 41

crazy4reading

,

gener

2022
Curioussquared optimistically ROOTs in 2021
249

no llegits

/ 249

connie53

,

gener

2022
Janoo's 2021 ROOT Challenge
24

no llegits

/ 24

janoorani24

,

gener

2022
Elizabeth/readingtangent's 2021 ROOTs
43

no llegits

/ 43

readingtangent

,

gener

2022
Robertgreaves ROOTs His Way Through 2021, Part Deux
88

no llegits

/ 88

Robertgreaves

,

gener

2022
Henrik_Madsen reading and ROOTing his way out
129

no llegits

/ 129

Henrik_Madsen

,

gener

2022
Coach of Alva's 2021 Roots
68

no llegits

/ 68

Coach_of_Alva

,

gener

2022
Rebeki ROOTs strategically in 2021
59

no llegits

/ 59

Rebeki

,

gener

2022
Connie ROOTS again in 2021 part 3
330

no llegits

/ 330

connie53

,

gener

2022
Jackie's 2021 ROOT thread - 2
131

no llegits

/ 131

connie53

,

gener

2022
rabbitprincess writes about the ROOTS she's read in 2021
196

no llegits

/ 196

connie53

,

gener

2022
Floremolla gets real with ROOTing goals
56

no llegits

/ 56

connie53

,

gener

2022
DisassemblyOfReason's ROOT Challenge for 2021
31

no llegits

/ 31

connie53

,

gener

2022
Vestafan's ROOTs go even deeper in 2021
38

no llegits

/ 38

connie53

,

gener

2022
EAM Back for Another Round of ROOTing
69

no llegits

/ 69

enemyanniemae

,

gener

2022
Helenz Root Challellenge 2021
77

no llegits

/ 77

HelenBaker

,

gener

2022
fuzzi's REHOMING Thread for 2021 (we don't use that "culled" term 'round here!)
60

no llegits

/ 60

fuzzi

,

desembre

2021
fuzzi Gets to the ROOT Cause of Her Collapsing Bookshelves in 2021!
94

no llegits

/ 94

fuzzi

,

desembre

2021
Brakketh trying to up-ROOT 30 in 2021.
38

no llegits

/ 38

brakketh

,

desembre

2021
detailmuse -- 2021 ROOTs
162

no llegits

/ 162

Familyhistorian

,

desembre

2021
MissWatson ROOTs again – the second half
116

no llegits

/ 116

Familyhistorian

,

desembre

2021
Anita (FAMeulstee) keeps on rooting in 2021
155

no llegits

/ 155

FAMeulstee

,

desembre

2021
KWharton ROOTs again!
34

no llegits

/ 34

rabbitprincess

,

desembre

2021
mstrust & the ROOT of All Evil
182

no llegits

/ 182

mstrust

,

desembre

2021
Cecilturtle trying New Things
84

no llegits

/ 84

Cecilturtle

,

desembre

2021
Humouress ROOTs again in 2021
107

no llegits

/ 107

Jackie_K

,

desembre

2021
si: Root Challenge 2021
61

no llegits

/ 61

connie53

,

desembre

2021
LoraShouse ROOTs around in 2021
40

no llegits

/ 40

rabbitprincess

,

desembre

2021
ca_dmv...Here we go again!
26

no llegits

/ 26

ca_dmv

,

desembre

2021
Moneypenny's 2021 ROOT Log
69

no llegits

/ 69

connie53

,

desembre

2021
rocketjk's 2021 Off the Shelf adventures
55

no llegits

/ 55

rabbitprincess

,

desembre

2021
QuestingA reads TBR books 2021
83

no llegits

/ 83

QuestingA

,

desembre

2021
johnxlibris and his ROOT 2021 goal
42

no llegits

/ 42

connie53

,

desembre

2021
Sally Lou's ROOT thread
58

no llegits

/ 58

connie53

,

desembre

2021
Lilisin ROOTS in 2021
38

no llegits

/ 38

connie53

,

desembre

2021
Jean (majkia's) Attempt to Terraform Planet TBR
182

no llegits

/ 182

connie53

,

desembre

2021
Kristel's ROOT in 2021
98

no llegits

/ 98

connie53

,

desembre

2021
rosalita ROOTs around in 2021 - page 6
66

no llegits

/ 66

connie53

,

desembre

2021
Cheli's 2021 ROOT Thread
76

no llegits

/ 76

connie53

,

desembre

2021
Clue Goes Back To Her Roots in 2021
48

no llegits

/ 48

connie53

,

desembre

2021
Ritacate's ROOTs
47

no llegits

/ 47

connie53

,

desembre

2021
Torontoc reads books from her shelves!
73

no llegits

/ 73

connie53

,

desembre

2021
Charon07's ROOT
42

no llegits

/ 42

connie53

,

novembre

2021
lindapanzo's 2021 ROOTS
35

no llegits

/ 35

connie53

,

novembre

2021
OCTOBER ROOT - Progress Thread
74

no llegits

/ 74

cyderry

,

novembre

2021
Lynda (Carmenere) pulling ROOTS in 2021
68

no llegits

/ 68

Carmenere

,

octubre

2021
Robertgreaves ROOTS his way through 2021
225

no llegits

/ 225

connie53

,

octubre

2021
misscleasia: 2021 ROOT Challenge
18

no llegits

/ 18

connie53

,

octubre

2021
How to create a ticker (new style)
6

no llegits

/ 6

connie53

,

octubre

2021
rosalita ROOTs around in 2021 - page 5
214

no llegits

/ 214

rosalita

,

setembre

2021
Nebula_21 ROOTS for 2021
21

no llegits

/ 21

connie53

,

agost

2021
Martencat unearths more ROOT's in 2021
30

no llegits

/ 30

connie53

,

agost

2021
LadyBookworth reads in 2021
24

no llegits

/ 24

connie53

,

agost

2021
Susan's ROOT Project for 2021 (2)
213

no llegits

/ 213

susanj67

,

juliol

2021
JUNE ROOT - Progress Thread
67

no llegits

/ 67

humouress

,

juliol

2021
Connie ROOTS again in 2021 part 2
304

no llegits

/ 304

connie53

,

juliol

2021
rosalita ROOTs around in 2021 - page 4
216

no llegits

/ 216

connie53

,

juliol

2021
toast & tea's ROOT challenge 2021
7

no llegits

/ 7

connie53

,

juliol

2021
mandy's back to pull up those roots already
10

no llegits

/ 10

connie53

,

juliol

2021
MissWatson ROOTs again
193

no llegits

/ 193

MissWatson

,

juliol

2021
Jackie's 2021 ROOT thread
205

no llegits

/ 205

Jackie_K

,

juny

2021
MAY ROOT - Progress Thread
68

no llegits

/ 68

cyderry

,

juny

2021
APRIL ROOT - Progress Thread
74

no llegits

/ 74

fuzzi

,

maig

2021
rosalita ROOTs around in 2021 - page 3
162

no llegits

/ 162

rosalita

,

maig

2021
Sibylline (Lucy)'s 2021 ROOT Pursuit!
24

no llegits

/ 24

sibylline

,

abril

2021
H-mb's 2021 ROOT challenge
15

no llegits

/ 15

h-mb

,

abril

2021
CurrerBell's 2021 ROOTing
14

no llegits

/ 14

connie53

,

abril

2021
Tsundoku List 2021
8

no llegits

/ 8

connie53

,

abril

2021
This-n-That Reads More ROOTs in 21
36

no llegits

/ 36

connie53

,

abril

2021
madhatter22 reads ROOTs in 2021
7

no llegits

/ 7

connie53

,

abril

2021
I can do this!
7

no llegits

/ 7

connie53

,

abril

2021
ROOTing Again!
7

no llegits

/ 7

connie53

,

abril

2021
New Years Resolution: 2021 Root Challenge
7

no llegits

/ 7

connie53

,

abril

2021
Barbara (Ameise1)'s Root in 2021
23

no llegits

/ 23

Ameise1

,

abril

2021
Leslie's 2021 ROOTs
24

no llegits

/ 24

connie53

,

abril

2021
Susan's ROOT Project for 2021
219

no llegits

/ 219

susanj67

,

abril

2021
rosalita ROOTs around in 2021 - page 2
178

no llegits

/ 178

rosalita

,

març

2021
Connie ROOTS again in 2021
167

no llegits

/ 167

HenryFrost

,

febrer

2021
JANUARY ROOT - PROGRESS THREAD
144

no llegits

/ 144

rocketjk

,

febrer

2021
No ER in Uk ?
3

no llegits

/ 3

Jackie_K

,

febrer

2021
rosalita ROOTs around in 2021
177

no llegits

/ 177

rosalita

,

febrer

2021
This is a feature balloon