The City and the Book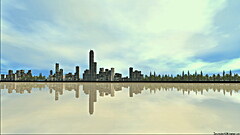 Are you going to visit a city and want to read a book set there? Something to give you a feel, a taste, a sense of the place?

Or perhaps you loved a city you visited so much that you want to recapture the feeling it gave you?

This is a group where you can get tips and suggestions about what books to read about the cities you have visited or intend to visit.

And if you've visited a city, or live there, and read a great book that really captured that city for you - tell the rest of us!
Tema

Tema

Missatges

Últim missatge

Venice

13 no llegits

/ 13

lilithcat

,

octubre

2020
Chicago

7 no llegits

/ 7

Pelerin

,

abril

2020
Languedoc & Provence

21 no llegits

/ 21

thorold

,

febrer

2020
New Orleans

8 no llegits

/ 8

urnmo

,

octubre

2019
Copenhagen

4 no llegits

/ 4

EMS_24

,

juliol

2019
Jerusalem, Israel

2 no llegits

/ 2

thorold

,

gener

2019
Seattle

1 no llegit

/ 1

mstrust

,

març

2018
Vienna

10 no llegits

/ 10

messpots

,

novembre

2016
Los Angeles

11 no llegits

/ 11

absurdeist

,

agost

2015
San Francisco

5 no llegits

/ 5

absurdeist

,

setembre

2014
New York

21 no llegits

/ 21

vpfluke

,

setembre

2014
Oxford

10 no llegits

/ 10

vpfluke

,

agost

2014
Athens

5 no llegits

/ 5

vpfluke

,

agost

2014
Las Vegas

3 no llegits

/ 3

absurdeist

,

agost

2014
London

27 no llegits

/ 27

parelle

,

agost

2014
Portland, OR

2 no llegits

/ 2

Sandydog1

,

agost

2014
Budapest

3 no llegits

/ 3

Sandydog1

,

agost

2014
St. Louis

2 no llegits

/ 2

thorold

,

agost

2014
Dublin

6 no llegits

/ 6

thorold

,

agost

2014
Saint-Louis, Sénégal

1 no llegit

/ 1

Cecilturtle

,

juliol

2014
Bangkok

2 no llegits

/ 2

aulsmith

,

juny

2014
Florence

5 no llegits

/ 5

thorold

,

juny

2014
Oslo

2 no llegits

/ 2

Cecilturtle

,

maig

2014
Mexico City

2 no llegits

/ 2

absurdeist

,

febrer

2014
St. Petersburg

9 no llegits

/ 9

justine28

,

agost

2013
Paris

24 no llegits

/ 24

absurdeist

,

agost

2013
Montreal

13 no llegits

/ 13

Cecilturtle

,

agost

2013
Berlin

11 no llegits

/ 11

thorold

,

abril

2013
Prague

14 no llegits

/ 14

justine28

,

abril

2013
Ciudad Juárez

3 no llegits

/ 3

rebeccanyc

,

gener

2013
Boston

3 no llegits

/ 3

absurdeist

,

desembre

2012
Moscow

8 no llegits

/ 8

sparemethecensor

,

desembre

2012
Hong Kong

1 no llegit

/ 1

absurdeist

,

desembre

2012
Baghdad

2 no llegits

/ 2

absurdeist

,

desembre

2012
Vancouver

1 no llegit

/ 1

absurdeist

,

desembre

2012
Rio de Janeiro

1 no llegit

/ 1

absurdeist

,

desembre

2012
London, Paris, and New York

3 no llegits

/ 3

nemoman

,

desembre

2012
Andalucia

5 no llegits

/ 5

nemoman

,

març

2012
Istanbul/Constantinople/Byzantium

4 no llegits

/ 4

PossMan

,

novembre

2011
Madrid

2 no llegits

/ 2

Ardashir

,

novembre

2011
Lucca (Italy)

2 no llegits

/ 2

thorold

,

juliol

2011
Ottawa (Ontario)

1 no llegit

/ 1

Cecilturtle

,

juny

2011
Toronto

4 no llegits

/ 4

Cecilturtle

,

setembre

2009
Helsinki

4 no llegits

/ 4

qu1d

,

juliol

2009
Cairo

3 no llegits

/ 3

vpfluke

,

juny

2009
Who's your city?

1 no llegit

/ 1

Cecilturtle

,

maig

2009
Barcelona

9 no llegits

/ 9

Ardashir

,

març

2009
Rome

12 no llegits

/ 12

Ardashir

,

març

2009
Amsterdam

11 no llegits

/ 11

Ardashir

,

març

2009
Tokyo

7 no llegits

/ 7

Cecilturtle

,

març

2009
Baltimore

7 no llegits

/ 7

GoofyOcean110

,

març

2009
Mumbai

8 no llegits

/ 8

Ardashir

,

desembre

2008
Bruges

5 no llegits

/ 5

Ardashir

,

setembre

2008
Kiev

3 no llegits

/ 3

Ardashir

,

setembre

2008
General Resources

1 no llegit

/ 1

parelle

,

setembre

2007
Manchester

4 no llegits

/ 4

PossMan

,

setembre

2007
Stockholm.

9 no llegits

/ 9

clareborn

,

setembre

2007
Edinburgh

2 no llegits

/ 2

PossMan

,

setembre

2007
Reading...

2 no llegits

/ 2

Eurydice

,

agost

2007
Aberystwyth

4 no llegits

/ 4

reading_fox

,

agost

2007
Swindon...

4 no llegits

/ 4

Moby46

,

agost

2007
Atlanta

3 no llegits

/ 3

varielle

,

agost

2007
Bibliotravel

1 no llegit

/ 1

Ardashir

,

agost

2007
This is a feature balloon