Vampire Fiction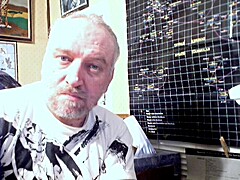 Aquest grup està oficialment inactiu. Són coses que passen.
If you want to revive this group, or create a new group on the same topic, see this page.
This group is for people in love with vampire fiction - whether it's romance, fantasy, sci-fi, horror or something else. Share your recommendations with the group!
Tema

Tema

Missatges

Últim missatge

Is This Group Still Active
3

no llegits

/ 3

AMP1972

,

maig

2020
In search of gay vampire books
11

no llegits

/ 11

Olivia_Myers

,

agost

2015
Any Book Swapper out there?
6

no llegits

/ 6

amdrane2

,

juny

2015
What/who is your Vampire of all Vampires and why?
12

no llegits

/ 12

LouieAndTheLizard

,

febrer

2015
New Vampire Book Reco
3

no llegits

/ 3

.Monkey.

,

setembre

2014
What YA Vampire Fiction Would You Recommend?
4

no llegits

/ 4

nrmay

,

setembre

2014
Old vs New Vampire novels
12

no llegits

/ 12

Graham_and_Wolf

,

agost

2014
Necrosexual?
5

no llegits

/ 5

Graham_and_Wolf

,

juliol

2014
Western vampires
3

no llegits

/ 3

Graham_and_Wolf

,

juliol

2014
New authors?
56

no llegits

/ 56

Graham_and_Wolf

,

juliol

2014
Help! i Need more books
22

no llegits

/ 22

al.vick

,

juny

2014
Vampire Fiction Message Board
49

no llegits

/ 49

Graham_and_Wolf

,

juny

2014
Recommendations?
72

no llegits

/ 72

Louise_Lake

,

juny

2014
Glen Duncan's By Blood We Live
1

no llegit

/ 1

brickhorse

,

maig

2014
Blood Ritual Monarch- Tales of Demon Conjuring, Mind Control, and Madness
1

no llegit

/ 1

Blood_Ritual_Monarch

,

febrer

2014
Vampire Sheriff and Deputy
1

no llegit

/ 1

kipanna

,

febrer

2014
Novel in which bankers are vampires?
3

no llegits

/ 3

PaulJesep

,

desembre

2013
Favorite Anne Rice books
21

no llegits

/ 21

Pandora6671

,

octubre

2013
true blood guide giveaway
1

no llegit

/ 1

valeriefrankel

,

agost

2013
Dianne Duvall
1

no llegit

/ 1

BookLizard

,

desembre

2012
Christmas vampires
12

no llegits

/ 12

brickhorse

,

desembre

2012
Vampire to Human Ratio?
8

no llegits

/ 8

destiny13

,

novembre

2012
vampyre or vampire
6

no llegits

/ 6

destiny13

,

novembre

2012
Anita Blake series (Spoilers inside!)
15

no llegits

/ 15

talk2robby

,

setembre

2012
97 Agencies That Will Consider Fantasy/ Sci Fi
1

no llegit

/ 1

Armand_Inezian

,

agost

2012
Need new series...suggestions...have read lots of other...
16

no llegits

/ 16

NicNacNoodle

,

juny

2012
Subtleties of the Blood will be free from the 13th of June to the 17th at amazon.com.
2

no llegits

/ 2

Wilbur371

,

juny

2012
a few recommendations
10

no llegits

/ 10

Wilbur371

,

juny

2012
Akeldama: The Field of Blood
2

no llegits

/ 2

bs1

,

juny

2012
FREE e-book
1

no llegit

/ 1

naimahaviland

,

abril

2012
Vampire Academy
44

no llegits

/ 44

tula_k

,

març

2012
Morganville Vampires by Rachel Caine
12

no llegits

/ 12

tula_k

,

març

2012
Which Salvitore brother is the hotest? Damon or Stefan?
7

no llegits

/ 7

tula_k

,

març

2012
vampire series question
6

no llegits

/ 6

TinaV95

,

gener

2012
Holiday Giveaway--Win "Oceans of Fire" by Christine Feehan!
1

no llegit

/ 1

The_Book_Queen

,

desembre

2011
Free ARC Giveaway for A Perfect Blood by Kim Harrison
1

no llegit

/ 1

VampireNovelFan

,

desembre

2011
Blood Rights by Kristen Painter
2

no llegits

/ 2

BookLizard

,

desembre

2011
ok guys i need your help!
2

no llegits

/ 2

BookLizard

,

octubre

2011
midnight breed series?
9

no llegits

/ 9

oxtina143

,

juny

2011
Sookie Stackhouse...anyone?
61

no llegits

/ 61

midnightrose

,

maig

2011
Vampires Rule... a new series
2

no llegits

/ 2

kblake

,

abril

2011
Chance to win an ARC of Hunt the Moon
1

no llegit

/ 1

S.Alexander

,

abril

2011
L.J. Smith
18

no llegits

/ 18

Kattatonia

,

març

2011
Help Twilight Beat Hunger Games!
1

no llegit

/ 1

jenconnected

,

febrer

2011
Insatiable by Meg Cabot
4

no llegits

/ 4

JessicaSinn

,

febrer

2011
The Master's Bloodline
1

no llegit

/ 1

kricks

,

gener

2011
Marked by PC Cast
28

no llegits

/ 28

AmberLala

,

gener

2011
Harris vs Frost vs Ward (non YA books)
11

no llegits

/ 11

BookLizard

,

gener

2011
What the difference/who's better??
10

no llegits

/ 10

JacobDrake

,

desembre

2010
The Kindred
9

no llegits

/ 9

dizzyweasel

,

octubre

2010
I
2

no llegits

/ 2

Maidas9

,

setembre

2010
Amelia Atwater-Rhodes Vampire Books
3

no llegits

/ 3

Maidas9

,

setembre

2010
Twilight Saga
28

no llegits

/ 28

Raychild

,

juliol

2010
New book
6

no llegits

/ 6

susiesharp

,

juny

2010
hi
5

no llegits

/ 5

BookLizard

,

juny

2010
Covet by J.R. Ward - Fallen Angels Series
9

no llegits

/ 9

Aurora56

,

abril

2010
Vampire Diaries
18

no llegits

/ 18

midnightrose

,

febrer

2010
New Sookie Stackhouse coming in May!
8

no llegits

/ 8

Kat_In_Wonderland

,

febrer

2010
Question about Guilty Pleasures by Laurell K. Hamilton (spoilers)
10

no llegits

/ 10

Kat_In_Wonderland

,

febrer

2010
To be or not to be?
10

no llegits

/ 10

cynthiadogmom

,

novembre

2009
Open world vampire novels
9

no llegits

/ 9

flemmily

,

novembre

2009
classics with a vampire twist
8

no llegits

/ 8

CharlesFerdinand

,

octubre

2009
BDB Book 7 Coming Very Soon!!! Anyone else super excited?!?!
21

no llegits

/ 21

scrpo1027

,

octubre

2009
Maryjanice Davidson Undead Series
10

no llegits

/ 10

Larissa.Sarah

,

octubre

2009
eBooks, any feedback?
9

no llegits

/ 9

ivekilledpeople

,

agost

2009
Joining In
3

no llegits

/ 3

FFortuna

,

abril

2009
Breaking Dawn...your thoughts (possible spoilers)
18

no llegits

/ 18

MysteryWatcher

,

gener

2009
Talkative vampires
4

no llegits

/ 4

thecynicalromantic

,

novembre

2008
Colleen Gleason
4

no llegits

/ 4

fellings

,

novembre

2008
Vampire Series
9

no llegits

/ 9

fellings

,

octubre

2008
Twilight, Folks WA and "Vampire Tourism"
5

no llegits

/ 5

gabeblaze

,

setembre

2008
Are parts of these safe to read?
3

no llegits

/ 3

Kegsoccer

,

setembre

2008
Parlour game
13

no llegits

/ 13

mitchsz

,

agost

2008
problems with Anne Rice
16

no llegits

/ 16

MysteryWatcher

,

agost

2008
Random
20

no llegits

/ 20

SilverTome

,

agost

2008
Old School or New School?
41

no llegits

/ 41

books4shannon

,

juliol

2008
J.C Wilder
2

no llegits

/ 2

The_Book_Queen

,

juliol

2008
Contest
2

no llegits

/ 2

sidhevicious

,

juny

2008
vampire on a river boat?
4

no llegits

/ 4

FicusFan

,

juny

2008
Kerrelyn Sparks
8

no llegits

/ 8

aliahill

,

maig

2008
Irrevocably Damned, a new Vampire Book
1

no llegit

/ 1

Alaria114

,

maig

2008
Anybody read Paul Feval?
1

no llegit

/ 1

VictoriaPL

,

abril

2008
What is your favorite author's take on vampirism?
21

no llegits

/ 21

beatles1964

,

abril

2008
sherrilyn Kenyon
4

no llegits

/ 4

MysteryWatcher

,

abril

2008
Parlour game part 2
6

no llegits

/ 6

Irisheyz77

,

març

2008
Amanda Ashley
3

no llegits

/ 3

Irisheyz77

,

març

2008
Is it wrong.....
16

no llegits

/ 16

MysteryWatcher

,

gener

2008
sin?
9

no llegits

/ 9

Fallen_from_Grace

,

gener

2008
Hardback Kim
6

no llegits

/ 6

Antares1

,

agost

2007
This is a feature balloon