In Translation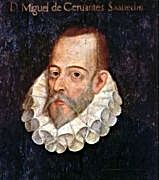 Aquest grup està oficialment inactiu. Són coses que passen.
Si vols reviscolar aquest grup o bé crear-ne un de nou sobre el mateix tema mira aquesta pàgina.
A group for making and getting recommendations on literature in translation, or discussing relevant issues. If this is a duplicate (rather than the flip side of In the Original), I apologize.
Tema

Tema

Missatges

Últim missatge

What are you reading in Translation?

2 no llegits

/ 2

amysisson

,

març

2019
Best translation of Don Quixote?

10 no llegits

/ 10

jasbro

,

juliol

2016
Untranslatable?

5 no llegits

/ 5

wester

,

gener

2016
Hollanders' Divine Comedy - Doubleday Hardcovers

2 no llegits

/ 2

lilithcat

,

gener

2016
Translating Paul Celan

3 no llegits

/ 3

kswolff

,

novembre

2015
Most translations into English

4 no llegits

/ 4

prosfilaes

,

novembre

2015
Twitter feed: "Translated World" - @TranslatedWorld

3 no llegits

/ 3

anisoara

,

novembre

2014
Les Miserables translation

5 no llegits

/ 5

kswolff

,

agost

2014
Stanley Appelbaum

6 no llegits

/ 6

LolaWalser

,

juny

2014
Compare Translations website

3 no llegits

/ 3

rebeccanyc

,

abril

2014
News in the Translation World

11 no llegits

/ 11

anisoara

,

octubre

2013
Divine Comedy

10 no llegits

/ 10

nathanielcampbell

,

octubre

2013
"Based on a translation..."

12 no llegits

/ 12

bluepiano

,

octubre

2013
Publishers that are good at bringing out contemporary literature in translation

17 no llegits

/ 17

bluepiano

,

agost

2013
Three Percent's "Best Translated Book Award"

13 no llegits

/ 13

rebeccanyc

,

maig

2013
Looking for books with translators as protagonists

31 no llegits

/ 31

Rise

,

febrer

2013
Latin American Fiction in English Translation

6 no llegits

/ 6

kswolff

,

setembre

2012
Ryszard Kapuscinski's I Wrote Stone

2 no llegits

/ 2

zenosbooks

,

setembre

2012
Latin American/Spanish Lit in China

4 no llegits

/ 4

kswolff

,

agost

2012
Best translation of ...

3 no llegits

/ 3

kswolff

,

maig

2012
New Translations

39 no llegits

/ 39

anisoara

,

maig

2012
Good Translations

5 no llegits

/ 5

kswolff

,

abril

2012
The Iliad revisited

1 no llegit

/ 1

jburlinson

,

desembre

2011
Oxford Guide to Literature in English Translation

2 no llegits

/ 2

prosfilaes

,

setembre

2011
Which English translation of Zamyatin's "We"?

4 no llegits

/ 4

chrisharpe

,

setembre

2011
2010 Message Board

2 no llegits

/ 2

Rise

,

desembre

2010
Translations of Erich Maria Remarque

1 no llegit

/ 1

gautherbelle

,

juliol

2010
Best translation of Hermann Hesse's Narcissus and Goldmund?

1 no llegit

/ 1

JDevereaux

,

juliol

2010
Thomas Mann: Lowe-Porter translations

6 no llegits

/ 6

rebeccanyc

,

juny

2010
"Translation Is Foreign to U.S. Publishers"

3 no llegits

/ 3

avaland

,

agost

2009
50 outstanding translations from the last 50 years

3 no llegits

/ 3

SanctiSpiritus

,

novembre

2008
Suite Française by Irène Némirovsky, translated by Sandra Smith, 2006

1 no llegit

/ 1

chrisharpe

,

novembre

2008
Knut Hamsun's "Growth of the Soil": the new Sverre Lyngstad translation

6 no llegits

/ 6

kjellika

,

setembre

2008
New atlas of literature in/and translation -- members invited!

1 no llegit

/ 1

deliriumslibrarian

,

agost

2008
New translation of Ondjaki

1 no llegit

/ 1

biblioasis

,

març

2008
Ondjaki's Good Morning Comrades & The Whistler

1 no llegit

/ 1

biblioasis

,

febrer

2008
Bilingual "Les fleurs du mal"

1 no llegit

/ 1

chrisharpe

,

febrer

2008
How much of your library is translated?

3 no llegits

/ 3

DeusXMachina

,

gener

2008
Just 2% 'In Translation'

62 no llegits

/ 62

existanai

,

gener

2008
Crime and Punishment translation

5 no llegits

/ 5

existanai

,

gener

2008
Bad Translations

1 no llegit

/ 1

KatieWallace

,

agost

2007
Best Translation of Ovid's Heroides

1 no llegit

/ 1

KatieWallace

,

abril

2007
This is a feature balloon