Mythology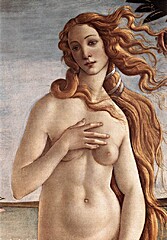 Aquest grup està oficialment inactiu. Són coses que passen.
If you want to revive this group, or create a new group on the same topic, see this page.
This will enhance anyone's understanding and knowledge of mythology through different user's imaginations in the subjects by having group discussions. Great for anyone who loves mythology or wants to know what is it.
Tema

Tema

Missatges

Últim missatge

Myth Writing
5

no llegits

/ 5

vpfluke

,

gener

2020
Famous Tales
20

no llegits

/ 20

tuna.moriarty

,

gener

2020
What are your favorite gods in mythology?
54

no llegits

/ 54

tuna.moriarty

,

gener

2020
Obscure Mythology
14

no llegits

/ 14

tuna.moriarty

,

gener

2020
What Mythology are your reading..... April 2010
20

no llegits

/ 20

Sandydog1

,

octubre

2019
Modern uses of myth
6

no llegits

/ 6

PhaedraB

,

juny

2016
Discover The Babylon Code: Solving the Bible's Greatest End Times Mystery
2

no llegits

/ 2

MarthaJeanne

,

setembre

2015
Anyone else doing this Coursera class on Greek Mythology?
2

no llegits

/ 2

Sandydog1

,

maig

2014
Greek Myths for children
16

no llegits

/ 16

Sandydog1

,

maig

2014
Symbolism
3

no llegits

/ 3

aulsmith

,

març

2013
Live Action Role Play -- who indulges?
3

no llegits

/ 3

MisfitKotLD

,

agost

2012
Amerindian Myths
5

no llegits

/ 5

janeajones

,

març

2012
Famous Paintings derived from Mythology
18

no llegits

/ 18

marq

,

desembre

2011
Myth in Modern Writings
29

no llegits

/ 29

MarysGirl

,

juliol

2011
Norse Mythology
14

no llegits

/ 14

hailelib

,

maig

2011
Myth Theory - Historical Background
9

no llegits

/ 9

Grafi

,

novembre

2010
Clash of the Titans Movie
6

no llegits

/ 6

librisalexandria

,

novembre

2010
Music about mythology?
9

no llegits

/ 9

librisalexandria

,

novembre

2010
The Lost Books of the Odyssey...
6

no llegits

/ 6

socialpages

,

agost

2010
Four and Hermes
1

no llegit

/ 1

Randy_Hierodule

,

maig

2010
Myth Creations
4

no llegits

/ 4

Poptropica

,

maig

2010
This is a feature balloon