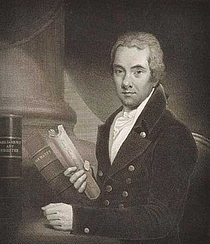 Llibres

286

Col·leccions

Núvols

Suport

S'ha unit

Jul 28, 2008
Real Name

William Wilberforce

About My Library

The library was cataloged by the Hull Museum and provided by them.

About Me

August 24, 1759 – July 29, 1833
------------------------------------
Member of Parliament, reformer and abolitionist. His work led to the abolition of the slave trade in Great Britain.
Aquest lloc utilitza galetes per a oferir els nostres serveis, millorar el desenvolupament, per a anàlisis i (si no has iniciat la sessió) per a publicitat. Utilitzant LibraryThing acceptes que has llegit i entès els nostres Termes de servei i política de privacitat. L'ús que facis del lloc i dels seus serveis està subjecte a aquestes polítiques i termes.