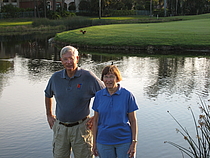 Col·leccions

Etiquetes

Florida Library (681), DVD (603), Basement (362), Detective Minnesota (359), First edition (244), Art (164), Kindle (156), Detective (148), Duplicate (FL) (97), Reference Minnesota (91), Ethnographic (68), Reference (63), Music (52), Travel (51), Noir (45), Sports (42), Architecture (40), First Edition MN (40), Photography (27), Opera (25), Espionage Minnesota (23), Anthology Minnesota (22), Anthology (22), Heritage Edition (20), Detective Florida (15), Libretto (14), Minnesota (12), DVD Florida (9), Minnesota History (9), Espionage (8), Duplicate Minnesota (8), Americana (7), Duplicate (MN) (7), BBC (3), Periodical (2), a (1), Health (1)

Núvols

Suport

Grups

S'ha unit

Mar 4, 2007
About My Library

Our library concentrates on English/American literature and American and European history. We have some specialties. Carolyn likes detective fiction. She also has books that support her bibliographical research. Bob majored in philosophy and maintains a collection of standard philosophy texts. Political theory is also an important interest. The major specialty are first editions. These include 20th century American fiction (Faulkner, Fitzgerald, Hemingway) and poetry (Stevens, Frost, and Eliot [sort of American]); 18th century English fiction and prose (Johnson, Boswell, Hume); and 17th century poetry.

About Me

Carolyn and Bob Nelson - We live in Boca Raton, FL (winter) and Orono, MN. We graduated from Carleton College and received advanced degrees from the University of Chicago (Carolyn MA/PhD English, Bob MA Humanities). Bob retired from GE after 36 years. He currently serves on non-profit boards and consults. Carolyn is the former editor of the Wing Short Title Project. She published a catalog of English serials published between 1641-1700. Recently, she published a first line index of the Osborn manuscript poetry collection at Yale. She is currently working on a first line index of English manuscript poetry in major libraries.
Aquest lloc utilitza galetes per a oferir els nostres serveis, millorar el desenvolupament, per a anàlisis i (si no has iniciat la sessió) per a publicitat. Utilitzant LibraryThing acceptes que has llegit i entès els nostres Termes de servei i política de privacitat. L'ús que facis del lloc i dels seus serveis està subjecte a aquestes polítiques i termes.