Our Favorite Reads of 2015
Afegeix-te a LibraryThing per participar.
Aquest tema està marcat com "inactiu"—L'últim missatge és de fa més de 90 dies. Podeu revifar-lo enviant una resposta.
That's a great list. I loved
H is for Hawk
and
Station Eleven
too.
I'm interpreting favourite reads as the books I read in 2015, not necessarily published this year. The ten aren't in order.
Hark a Vagrant
made me laugh out loud, with great jokes from this online cartoonist (including the Brontë's unsuitable taste in men).
I read
The Green Road
despite having disliked a previous book, and was really glad I did. I loved the way she told the family's story, as the matriarch's children left home and travelled far from predicted paths.
A History of Seven Killings
will be on lots of lists, and deservedly so I think. His use of voices across the gangs (and beyond) was engrossing, and as in the best novels I found myself not wanting to put the book down, to find out what would happen to the characters.
The author of
Voices from Chernobyl
won the Nobel Prize for literature this year, and I found her account of those left to deal with the fallout gripping and tragic, all the more so because she uses the victims' own words.
The Shore
was a great piece of southern gothic, with dark humour running through the chapters that took us forward through the 20th century and beyond in one small community.
Before the Feast
is translated by the amazing Anthea Bell and this is a wonderful book. Set in a German community, historic accounts of bizarre crimes and punishments (based on the author's research in rural archives) alternate with the stories of the unusual residents of a village that is shrinking as the young people head for the cities.
I loved
Sleeping on Jupiter
and was sad it didn't do better in the prize lists. Again, different characters, perspectives but this time in an imagined coastal community in India. I love her writing and will hope to read more in 2016.
In contrast,
An Unnecessary Woman
was one (fictional) woman's unique perspective. Translating from a small flat in Lebanon, full of references to books I wanted to read, Alammedine gradually unwrapped her complicated history, surviving her family and war.
On the Move
was real lives. The author lived with young black men in an impoverished community in the US for years, using her experience as the basis for her academic research. The result is a heartbreaking insight into what it's like to try and stay straight when a fight in the playground when you're not even a teenager can get you sucked into the criminal justice system. At the same time, it shows how families are forced by the police to choose sides, and how an unofficial economy avoiding identity checks and formal addresses has developed to avoid the long, digitised arm of the state.
Finally Sarah Hall's
The Wolf Border
was a perfect novel for me. A charismatic central character who specialised in the management of wolves, reintroduced into the wild. Set in Cumbria, a landscape Hall evokes unsparingly, the book moves through an imagined Scottish independence referendum as wolves are brought back to roam the lakeland hills. It's just captivating.
That's my ten. But it might change again tomorrow...
Weird_O's Top Ten Reads of 2015
Tom Jones
by Henry Fielding (1/28/15)
Pride and Prejudice
by Jane Austen (4/24/15)
The Killer Angels
by Michael Shaara (5/18/15)
The Spectator Bird
by Wallace Stegner (6/8/15)
The Unvanquished
by William Faulkner (7/15/15)
Jonathan Strange and Mr. Norrell
by Susanna Clarke (8/3/15)
Rabbet Run by John Updike (9/16/15)
Wise Blood
by Flannery O'Connor (9/26/15)
The Human Stain
by Philip Roth (10/30/15)
Johnny Got His Gun
by Dalton Trumbo (11/25/15)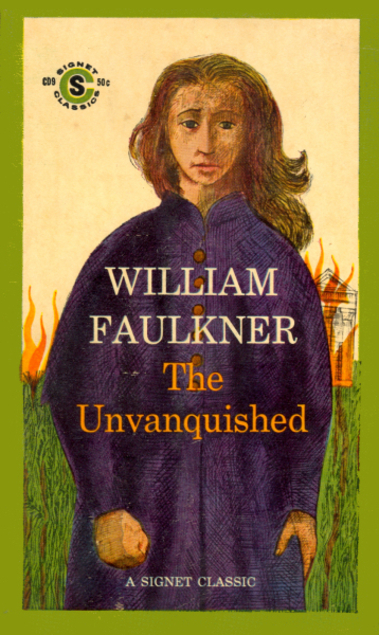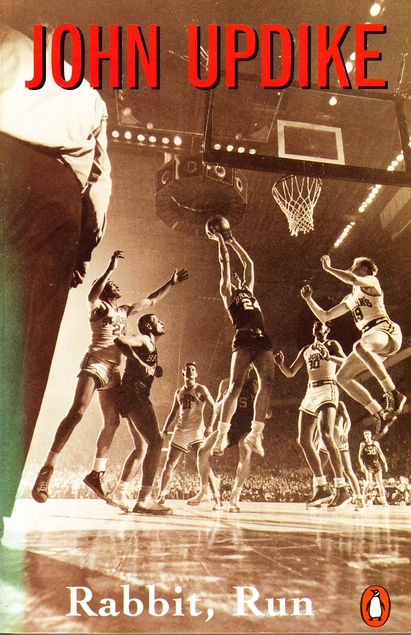 Here are my top picks from 2015.
Munich Airport
by Greg Baxter - a father and son, having passed through passport control at Munich airport, wait in liminal space for heavy weather to lift while transporting their dead daughter/sister back to the USA for burial.
Peace
by Richard Bausch - existential doubt precipitated by a life and death struggle as three soldiers are tasked with a reconnaissance mission up a mountain during the Italian campaign in 1944.
The Story of the Lost Child
by Elena Ferrante - the concluding novel in Ferrante's Neapolitan series is every bit as riveting as those that preceded.
My Ántonia
by Willa Cather - idyllic frontier days on the American prairie punctuated by hardship and violence, constant striving for betterment and remembrance of friendship.
Old Filth
by Jane Gardam - the hard knocks of a long life of duty and effort delicately etched with affection and love and the longing for a lost childhood.